David Tennant Cast as Villain for Marvel's Jessica Jones
[quote]
Marvel and Netflix are proud to announce that David Tennant will star as the villainous Kilgrave in "Marvel's A.K.A. Jessica Jones," an all-new 13-episode series premiering on Netflix in 2015 following "Marvel's Daredevil."
An enigmatic figure from Jessica's past, Kilgrave's reappearance will send shockwaves through the former super hero's world.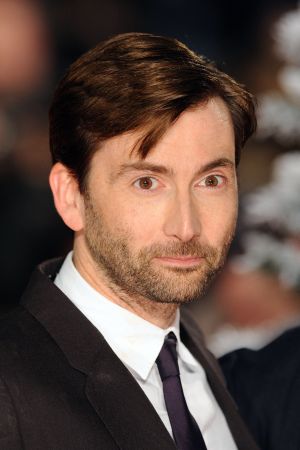 Tennant will star opposite Krysten Ritter and Mike Colter, who will play Jessica Jones and Luke Cage in "Marvel's A.K.A. Jessica Jones." The series was developed by Executive Producer/Showrunner Melissa Rosenberg.
"I'm so honored and excited by the prospect of David inhabiting this multifaceted character," said Rosenberg. "He can deliver the most heart-wrenching moment to the driest of lines, and all points in between. He'll make Kilgrave a truly original villain."
"Anyone familiar with David's work knows he brings an incredible level of dedication to any role he inhabits, a level we knew we would need from the man playing Kilgrave," said Jeph Loeb, Executive Producer/Marvel's Head of Television. "While most know him for his roles as a hero, we can't wait to unleash a whole new side of this talented actor."
Tennant rose to international fame as the Tenth Doctor in the BBC hit series "Doctor Who," and most recently starred in "Broadchurch" and its American adaptation, "Gracepoint."
[/quote]
I know this will sound blasphemous but, I'm not a fan of Dr. Who.  I just never "got it".  But I know folks loved David Tennant and I've never had a problem with him so this should be very good news.  I'm not too familiar with Jessica Jones or Killgrave and the truth is:  I like it that way.  When I don't have a lot of background on the source, I can just sit back and look at the casting and trust Marvel to do what they do best.  We'll get our first look at what Marvel has planned for their Netflix shows when Daredevil drops on Netflix in April.  If it's anything like their movies then I don't have any worry for any of the other shows they're doing.
Comments
comments