Agents of SHIELD Panel at SDCC 2019: A Spy's Goodbye for Marvel's Flagship TV Show
By now you've heard the news: Agents of S.H.I.E.L.D. is coming to an end with Season 7. It's been a wild ride that has seen this show go from living in the shadows of the Marvel Cinematic Universe to forging its own path and becoming one of the best shows on TV. This Comic-Con, to say goodbye to fans, the cast showed up in Hall H for an emotional look back at their previous 6 seasons and to celebrate this great show.
Head of Marvel TV, Jeph Loeb took fans and the cast on a trip through memory lane by showing clips from each season. As someone who has reviewed each episode of this show, it was incredible to see how much this show and cast has changed and grown since season 1. Daisy Johnson was an orphan hacker. Fitz and Simmons were two awkward tech support nerds. May was the mysterious, bad-ass that didn't show any emotion. Coulson was the aloof leader of SHIELD's version of the X-Files. Ward was not only alive but not a traitor. And Yo-Yo and Mack weren't even on the team. To see where this crew was and where they are now is truly amazing.
One of the recurring themes of the panel was how much the cast and showrunners give props to the crew that puts the show together. Mark Kolpack is the visual effects supervisor for the show. The effects crew not only turns around incredible effects in short amounts of time, but as the seasons have gone on, it's obvious that each season they up their game (And it was teased that the rest of season 6 and season 7 have even more incredible scenes).
Here are some other interesting tidbits that came from the panel:
Henry Simmons talked about how Jed Whedon and Jeff Bell fooled him into thinking that his character was going to be killed. Simmons never thought his character would go from being a mechanic to the Director of SHIELD
Jeff Bell talked about how the slow-motion scene with Daisy using her powers for the first time was incredibly hard for Chloe to shoot. Because it was shot with slow motion cameras, she had to shoot the scene super-fast and there were so many takes for her to shoot it fast but also show the emotion of seeing Trip die at the same time
Henry Simmons talking about the Spy's Goodbye scene with Adrianne Palicki (Bobbi Morse) and Nick Blood (Lance Hunter) and how it was hard because he's good friends with both actors and seeing them leave the show was hard
The cast is currently shooting the final episode of the show and while they're very happy and excited for fans to see it, they're also sad that this is the end and their close family unit of actors and crew will be moving on soon.
It's going to be sad to see this show go. As I said, I've been watching and reviewing this show since the beginning. Even when some of the same folks who praise it were calling it bad, pointless and missing the mark in season 1. So to see this cast get the cheers and love from a Hall H crowd for their work these last 6 years is truly well deserved. I look forward to reviewing the rest of season 6 and the series' finale season.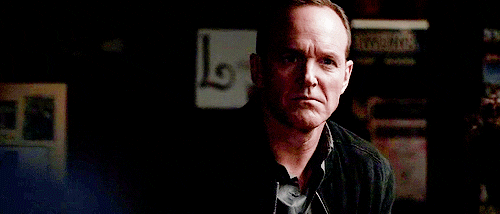 Agents of S.H.I.E.L.D. @ SDCC 2019
---
Follow more of our San Diego Comic-Con 2019 Footage from our Comic-Con Central Page: https://www.MTRNetwork.Net/comic-con-central/
Follow us on Social Media:
Comments
comments